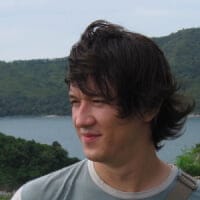 Greeting.
In 2019, during the period of active trading and coding indicators in Pine Script, I had got an idea –
"But it would be great to be able to put orders themselves based on signals from indicators. This would allow to open & close a position on time and not to miss signals."
Having sufficient experience in web development, I created a prototype of such tool for myself. I was more than pleased with the results. I got instant putting & filling of orders by alerts anytime, even when I was sleeping.
Then there was a desire to give the others the opportunity to do the same. The prototype has been refined with the addition of new functions and turned into an online service. This is how aleeert.com has been created
Приветствую Вас.
В 2019-м, в период активного трейдинга и написания индикаторов на Pine Script, у меня возникла мысль –
«А вот было бы здорово иметь возможность чтобы ордеры сами исполнялись по сигналам от индикаторов. Это позволило бы не пропускать сигналы и вовремя открывать/закрывать позицию.»
Имея  достаточный опыт  в веб-разработке, я создал прототип такого инструмента для себя. Результаты меня более чем порадовали. Я получил моментальное исполнение ордеров по срабатыванию алертов в любое время, даже когда я сплю.
Потом появилось желание дать остальным возможность делать тоже самое. Прототип был доработан с добавлением новых функций и принял облик онлайн-сервиса. Так появился aleeert.com
2004–present: Graphic Designer
2005–present: Web Designer
2006: First place in the regional web design competition
2006–2009: Designer in the top 3 local digital agency
2008–present: Web Developer
2008–2017: Author and Developer of software products
2019–present: Developer of indicators and strategies on Pine Script
2019–present: Developer of aleeert.com
In the cryptoindustry since December 2016
С 2004 по настоящее время – графический дизайнер
С 2005 по настоящее время – веб-дизайнер
2006 – Первое место на региональном конкурсе веб-дизайна
С 2006 по 2009 – дизайнер в одном из топ-3 диджитал-агентств
С 2008 по настоящее время – веб-разработчик
С 2008 по 2017 – автор и разработчик программных продуктов
С 2019 по настоящее время – разработчик индикаторов и стратегий на Pine Script
С 2019 – разработчик aleeert.com
В криптоиндустрии с декабря 2016-го